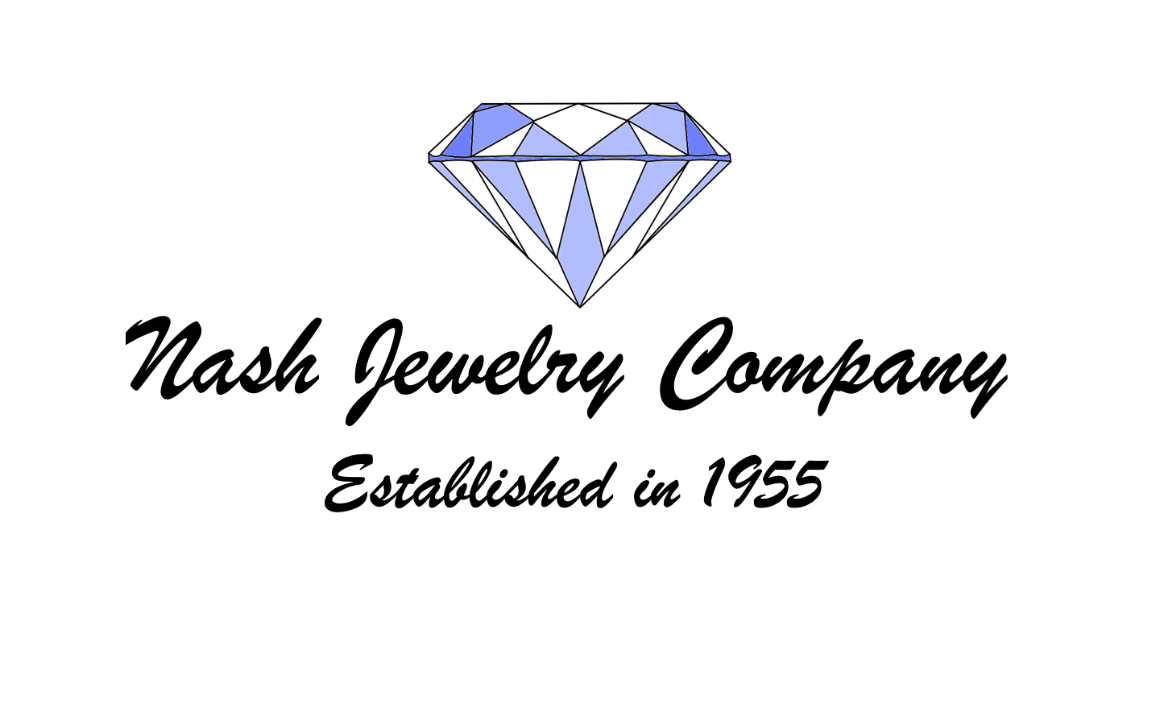 Our site is for information only.

About Us:

Celebrating 67 years in the jewelry business is about more than business. It's about more than store fronts and inventory and customer service. Sixty years in this industry is a celebration of people - a testimony to those who've invested countless hours, dollars and family time to make it work. It's about fathers and grandfathers and, sometimes, great grandfathers who've tirelessly stayed late and missed special events to be at the store. In this industry we celebrate those who've woven family into the fabric of their business.
Nash Jewelry is a testimony to family-owned businesses. The origin of their family jewelry business goes back 120 years to a Ukrainian couple caught up in the Bolshevik Wars that took the life of the husband, and jewelry store owner. His wife did what any woman would do: she escaped to Israel with her two sons, and all of the diamonds she could sew into the lining of her clothes.
Many years later her son, Robert Nachshen, came to America to open his own jewelry company. Becoming a citizen on July 31, 1925 led Robert to "Americanize" his last name to Nash.
Today, Robert's grandson, Greg, owns and operates Nash Jewelry Company in West Palm Beach, FL. He follows in the footsteps of exceptionally brave great grandparents, a courageous first-generation naturalized American grandfather and his own, very talented father, Murray Nash. He, like many independent jewelers, lives out his family legacy every day. He is surrounded by their traditions, overwhelmed with their values and committed to the same goals they were - serving others.
Greg joined his father full-time in 1978 as an apprentice. He was taught the nuts and bolts of custom jewelry creation and repair. He went on to earn his GIA Gemologist degree, laying the foundation for his future and making his father enormously proud.
Servicing jewelry stores in the Palm Beach area meant repairing or resizing 20 or more rings a day. Each repair was different and unique, like the pieces themselves. In 1981 Greg's brother Bruce joined the business and the small, independent store found a new market working with insurance companies. Hired to help them replace lost or stolen jewelry, Greg and Bruce would travel hosting seminars and working cases with them. According to Greg, it gave him the skills to become a 'CSI' gemologist.
"Since most appraisals lacked adequate information I learned to research and put the pieces together to resurrect or re-create their beloved piece of jewelry. It took a little detective work."
Bruce left the business in 1985 to establish Nash Entertainment in Hollywood, California. Greg, however, continued running Nash Jewelry and, several years later, brought his wife, MaryAnn on to help. For nearly 30 years the couple has worked together and gone home together, maintaining their rock solid relationship that even had a few of their clients who were psychiatrists asking how they did it.
For Greg and MaryAnn working together is as much about giving back as it is about the jewelry. They've learned the art of adaptation as the store successfully weathered economic downturns, recessions or depressions. Greg is quick to say that acclimating to the current economic climate is critical to success. When sales went down during the recession, appraisals and repairs kept his store going. The insurance replacement business they'd cultivated held steady to see his store through the rough spots.
And then there's Greg's incredible design ability. He pulls from the skills he learned in the early days as a young apprentice under his father to recreate stolen or lost precious heirloom pieces for insurance companies. Today, after decades of honing those skills, his talent and craftsmanship are evident not only to his peers but to his customers as well, some even calling him an artist.
All in all, Nash Jewelry Company has survived on a mixture of tradition and innovation along with an equal part of customer service, all which have been passed down for three generations. It's just the right mix to deliver 60 glorious years of successful business serving others.
Nash Jewelry Company Inc. is family owned and operated by Greg and MaryAnn Nash. The Nash family has been in the jewelry business for over four generations, spanning over 100 years, throughout the Palm Beaches, Miami, New York, and Europe. Nash Jewelry was established in 1955 in West Palm Beach.

Hello, I am Gregory S. Nash, President of Nash Jewelry Inc., a family owned and operated business in West Palm Beach, Florida, for more than 67 years. My company specializes in appraising jewelry for attorneys, trust companies, banks, and insurance companies. In addition to valuing diamonds and fine jewelry in the settlement of estates, claims, and divorce proceedings, my service includes testifying in court as a jewelry expert on behalf of my clients.

I have been appraising jewelry as a G.I.A. Gemologist with the Gemological Institute of America since 1984. I pledge that all appraisals will be accurate, detailed, and reasonably priced. We offer same day service and will even travel on site to make appraisals in the comfort and privacy of your own business offices. Photographs are always provided with our appraisals.

During my many years of service, we have appraised jewelry for companies such as Northern Trust, Bank of Boston, Suntrust, Wachovia, PNC, Comercia, Continental, Illinois, Bessemer Trust. My company also replaces lost and stolen jewelry for insurance compaines for the following companies: Allstate, State Farm, Nationwide, Chubb, Hartford, and many Independent Insurance agents.

Our appraisals which are scheduled by appointment are conducted in the strictest of confidence. I guarantee that you will not be disappointed by either the quality or the cost of our professional service.

Nash Jewelry is a Full Service Jewelry Company selling G.I.A. Certified Diamonds, Colored Stones, Platinum, 14k and 18k Fine Jewelry, Cultured and South Sea Pearls, and Watches of all brands. We specialize in Creating Custom Design Jewelry and Expert Jewelry Repairs. We also provide Watch Repair, servicing Rolex and all brands.

Nash Jewelry is conveniently located in Downtown West Palm Beach.
Please call for an appointment at 561-655-1658

email: gregonash54@gmail.com

I look forward to hearing from you at your earliest opportunity.

Thank You.

Sincerely,

Gregory S.Nash
G.I.A. Gemologist and Custom Design Jeweler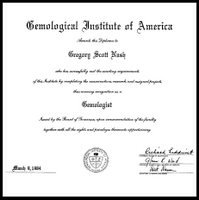 GREGORY S. NASH
G.I.A. GEMOLOGIST


Experience: 1978 to Present
President of Nash Jewelry Company Inc.
G.I.A GEMOLOGIST
Appraising Jewelry for divorce proceedings and expert testimony
in court.
Testified in two murder cases pertaining to the Identification of Jewelry linking the crime.

ESTATE APPRAISALS
Appraising Jewelry for Estate Purposes for Trust Companies and Attorneys.
Liquidation of Estate and Vintage Jewelry for Attorny's and Trust Companies.

INSURANCE APPRAISALS
Appraising Jewelry for the Insurance Claims Industry
Appraising the Valuation of Jewelry for Insurance Scheduling
Replacing and Valuating Jewelry for Insurance Claims
Replacing Lost and Stolen Jewelry for Insurance Companies

CUSTOM DESIGN JEWELRY
Creating and Designing Custom Jewelry
Repairing and restoring broken and damaged Jewelry

EDUCATION
Degree in Gemology from the Gemological Institute of America
G.I.A. Gemologist
Degree in Colored Stones and Gem Identification
Degree In Diamond Grading
Member of the Gemological Institute of America Alumni Association

Nash Jewelry's Pledge to you is Quality and Service!